Logo/branding, website
LegaSea Charters is an offshore fishing company based in Islamorada, Florida. Their target market consists of primarily more affluent tourists visiting the Florida Keys for vacations, bachelor parties, et cetera. In this case, LegaSea Charters had little to no official branding or online presence outside of an active Facebook page, where the owner often posts photos and videos of successful fishing trips with happy clients; obviously the primary goal here was to establish a brand identity as well as dramatically raise the online profile of the business to garner new clients.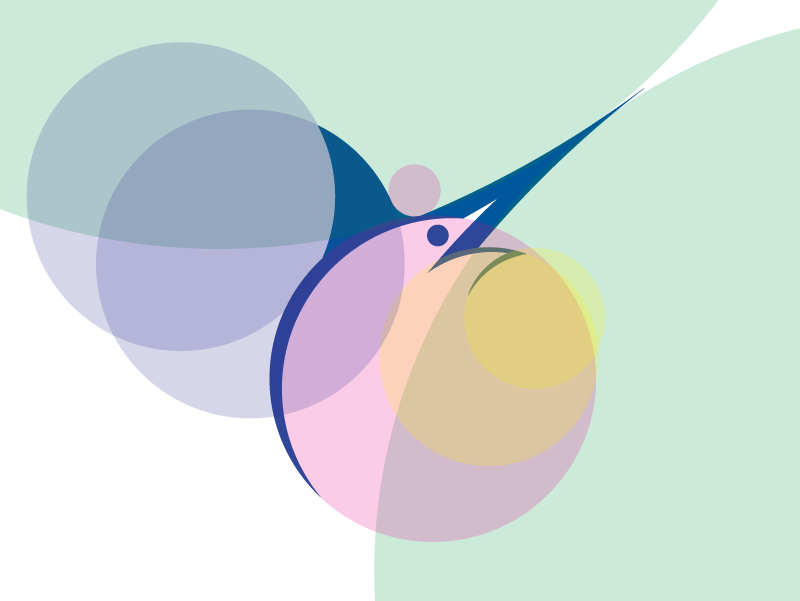 After consulting to understand some of the challenges facing LegaSea Charters as well as some of the preferences of the owner concerning branding, I was able to utilize a popular drawing technique and create a symbol with elegant positive ground and negative space constructed entirely of circles.
This icon, later coupled with the wordmark, were designed specifically with the business and the target demographic in mind. Many of LegaSea Charters' local competitors have sloppy or off-putting logos/branding, and this logo raises LegaSea to a new class of professionalism.

With the branding established, the path for LegaSea's website was clearer than ever and what followed was a concise, clearly defined one-page site that evokes the beautiful blue waters of the Florida Keys themselves. And because the owner is so active on Facebook, instead of a static gallery of images I instead chose to pull the latest images and videos from the business' Facebook page, which not only highlights the success and fun that the clients have but keeps the site content fresh and current.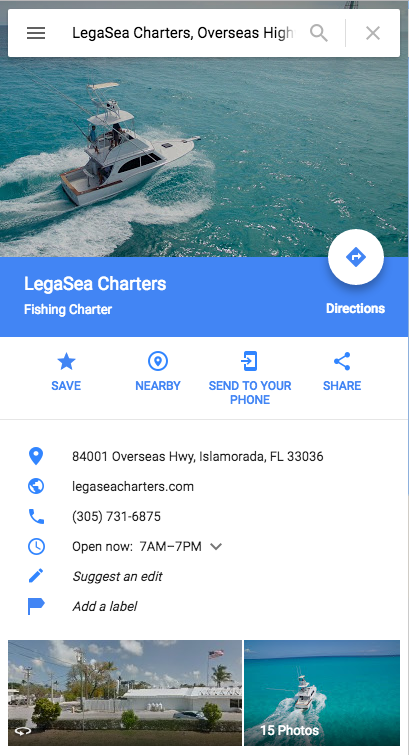 Finally, I took an extra step beyond typical website SEO practices by
adding the business on Google
, which not only raises the business' visibility and helps clients find the actual location on Google Maps, but adds another touch point from which the user can find the business and subsequently the website.
Especially with the recent advent of technology Google Trips—an app which helps users plan trips/vacations—the importance of being listed as a business on Google can scarcely be overstated.