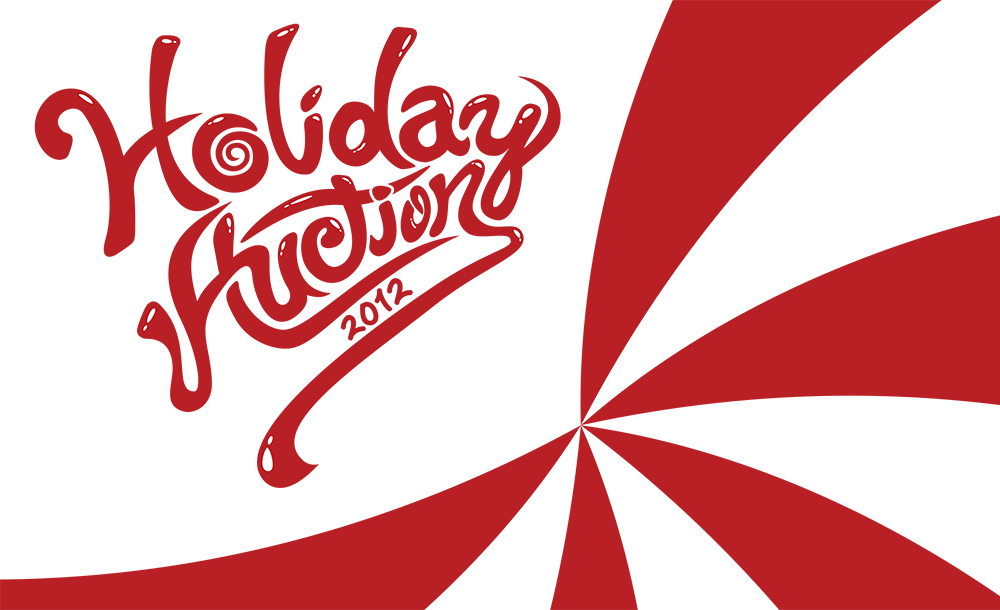 The WJCT Auction is a time-honored tradition that began over 50 years ago on WJCT Channel 7, and at the time most of the First Coast tuned in to watch even if they didn't buy anything.
Over those long years, the auction has had to evolve as it has moved from TV only to online, and I wanted to give it fresh life. The Holiday Auction logo is whimsical and fun, and captures the spirit of the gift-giving season.
I also wanted to do something special to commemorate the 50th anniversary, and did so with a classic vintage look, hand-etched into scratchboard and converted to its digital form.