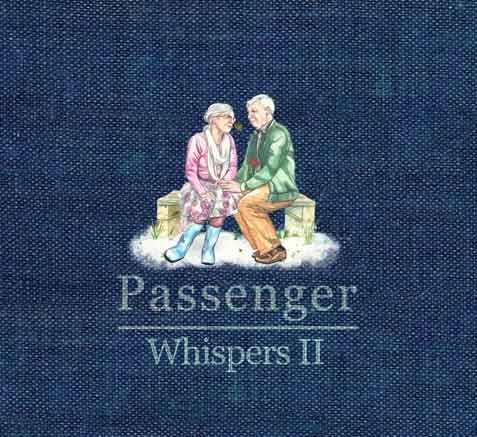 Passenger, as in internationally acclaimed artist, is somewhat of an unusual music act: when you see him (Mike Rosenberg) live, he is alone on the stage, and I think he prefers it that way. I think he wants to be as close to his listeners and fans as he can, and he builds an intimate connection with the audience.
He had already released several albums before "Let Her Go" (from All the Little Lights) blew up and made him an unassuming star, and he since released an incredible follow-up album just last year in Whispers.
As if making incredibly heartfelt and poignant music isn't enough, Mike wrote and recorded the songs for Whispers II at the same time as Whispers, but decided to release the sequel under his own label, Black Crow Records. Why? Mike is donating 100% of the profits from Whispers II to Unicef UK's efforts in Liberia and wanted to give them as much help as possible, so he's handling all of the marketing and distribution himself. If you purchase one physical CD this year, make it this one and grab it here.
Tracklist
Fear of Fear
Catch in the Dark
A Thousand Matches
I'll Be Your Man
Travelling Alone
David
Words
The Way That I Need You
Strangers
Nothing's Changed
Two Hands (Acoustic) (Deluxe)
Stolen Toys (Acoustic) (Deluxe)
The Way It Goes (Acoustic) (Deluxe)
Settled (Acoustic) (Deluxe)
Timber and Coal (Acoustic) (Deluxe)
Darkest Days (Acoustic) (Deluxe)