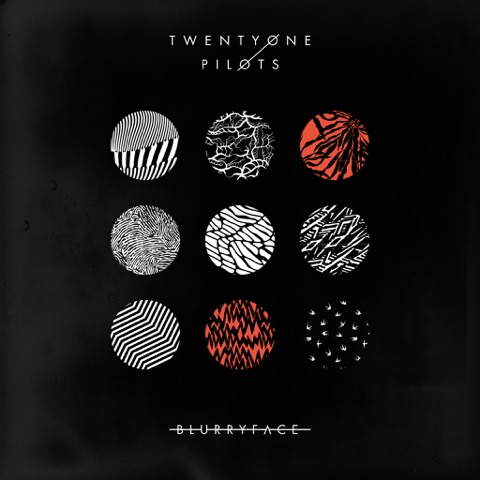 Without naming any names, it seems today like so many artists end up stagnating by churning out albums that are nearly indistinguishable from one another. Others fall prey to wild experimentation that alienates a fan base. For me, this is why twenty one pilots' new album Blurryface (out as of yesterday) is so unusual in its ability to strike such a beautiful harmony between innovation and consistency with the duo's style.
Blurryface is also unusual for the sheer range of musical styles—which span from reggae-inspired beats on "Ride," "Polarize" and "Message Man" to fast-paced ukulele jams on "We Don't Believe What's On TV" to the moodier "Goner" to tracks like "Not Today" that will surely hit the upbeat indie playlists on the likes of Spotify.
The album strikes uncommon chords through a fairly lengthy 14 tracks, so give it a listen and you're almost sure to find something you'll enjoy.
Tracklist
Heavydirtysoul
Stressed Out
Ride
Fairly Local
Tear In My Heart
Lane Boy
The Judge
Doubt
Polarize
We Don't Believe What's On TV
Message Man
Hometown
Not Today
Goner