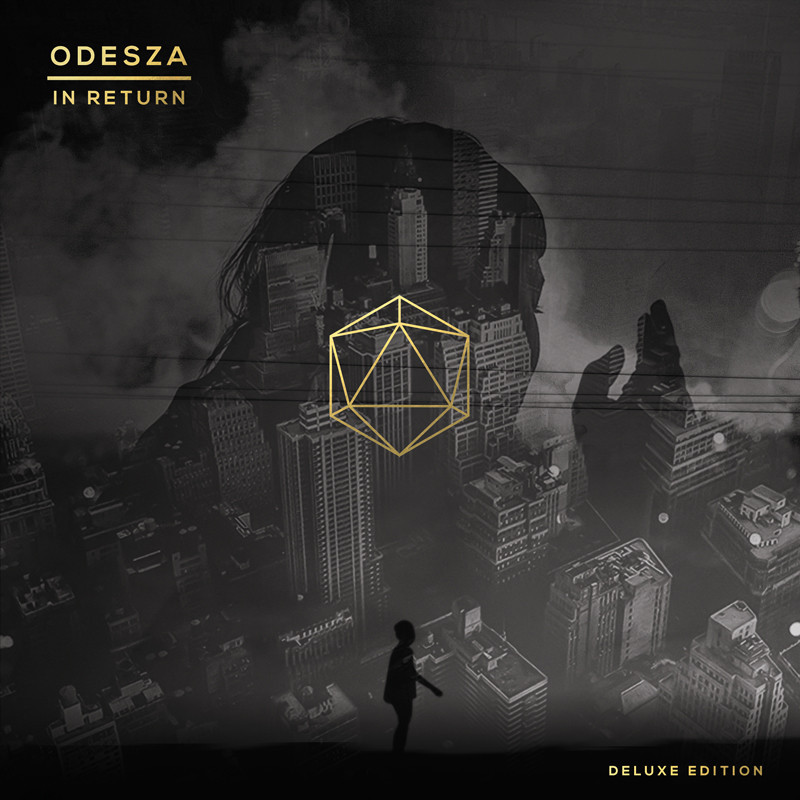 If you haven't yet heard of ODESZA, it's starting to become a "Where have you been?" situation. Their ridiculously large core of fans (for their relative newness) results in sold-out venues and multiple shows in cities across the world. The duo's wide appeal comes from their particularly original brand of downtempo electronica that is almost more alluring to those who don't typically listen to house, dubstep or other upbeat varieties.
With their second LP In Return (released just last year), ODESZA hit the streaming services and music festivals. This release is the Deluxe Edition of that same album, renewed with instrumentals and a few live tracks. Among these is one of my favorites, "IPlayYouListen" (player above), the very same track with which they opened their set at Lollapalooza 2015 in Chicago, accompanied by the Chicago Bulls drumline.
With the deluxe In Return, ODESZA brings music that's great for concentrating, for getting lost in—great for listening. Check out the track above or one of their most popular tracks—"Say My Name"—below, and grab the album where you can.
Tracklist
Disc 1
Always This Late
Say My Name (feat. Zyra)
Bloom
All We Need (feat. Shy Girls)
Sundara
White Lies (feat. Jenni Potts)
Kusanagi
Echoes (feat. Py)
It's Only (feat. Zyra)
Koto
Memories That You Call (feat. Monsoonsiren)
Sun Models (feat. Madelyn Grant)
For Us (feat. Briana Marela)
Disc 2
Light (feat. Little Dragon)
IPlayYouListen (Live)
Bloom (Live)
Say My Name (feat. Zyra) (Live)
Always This Late (Instrumental)
Say My Name (Instrumental)
Bloom (Instrumental)
All We Need (Instrumental)
Sundara (Instrumental)
White Lies (Instrumental)
Kusanagi (Instrumental)
Echoes (Instrumental)
It's Only (Instrumental)
Koto (Instrumental)
Memories That You Call (Instrumental)
Sun Models (Instrumental)
For Us (Instrumental)
Light (Instrumental)